April 27, 2017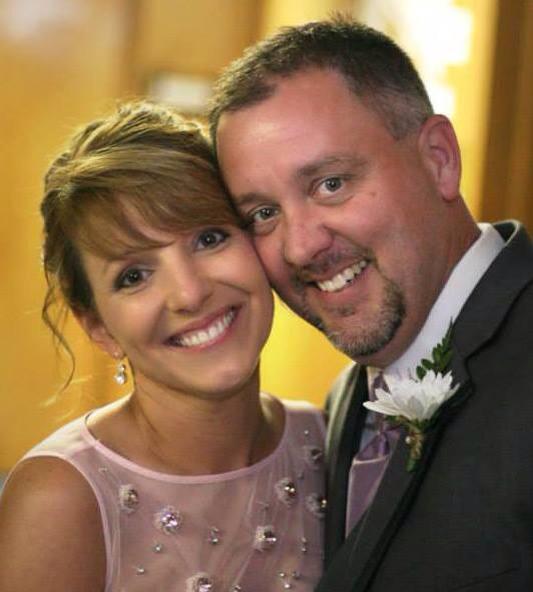 Pastor Darin Youngberg
---
<< Next Entry
Previous Entry >>
You say Earthquake... I say House Shake

Posted on Monday, November 07, 2016 by Bro_D
Damage reported, no injuries as 5.0 earthquake rattles central Oklahoma -- Fox News
When I got home from church last night, my news feed on Facebook was blowing up --- all about some earth shaking even that had happened while I was at Church --- Everybody was saying there was an earthquake in Oklahoma... a 5.0 supposedly rattled the city of Cushing. Well..... I gotta tell ya .... I think maybe they got it wrong .... See-- the church was praying --- there was a larger than normal crowd at FBCO last night.... and the crowd was praying ..... and when we finished praying, the earth shook. You say earthquake .. I say HOUSE SHAKE! --- Acts 4:23-31 When they were released, they went to their friends and reported what the chief priests and the elders had said to them. (24) And when they heard it, they lifted their voices together to God and said, "Sovereign Lord, who made the heaven and the earth and the sea and everything in them, (25) who through the mouth of our father David, your servant, said by the Holy Spirit, "'Why did the Gentiles rage, and the peoples plot in vain? (26) The kings of the earth set themselves, and the rulers were gathered together, against the Lord and against his Anointed'— (27) for truly in this city there were gathered together against your holy servant Jesus, whom you anointed, both Herod and Pontius Pilate, along with the Gentiles and the peoples of Israel, (28) to do whatever your hand and your plan had predestined to take place. (29) And now, Lord, look upon their threats and grant to your servants to continue to speak your word with all boldness, (30) while you stretch out your hand to heal, and signs and wonders are performed through the name of your holy servant Jesus." (31) And when they had prayed, the place in which they were gathered together was shaken, and they were all filled with the Holy Spirit and continued to speak the word of God with boldness.
I know ... I know ... there really was an earthquake in Cushing, Oklahoma last night. BUT .. there really was a powerful prayer meeting at FBCO last night! The earthquake is all over the news this morning -- there are people from Cushing giving us their eye witness accounts of what happened -- how they felt... what they did ... where they were --- what effect the earthquake had on them... their homes & businesses. For some, this was the first time they ever experienced such a movement of the earth.
Why is it that the church doesn't talk about the times when God shakes the house? Is it because He no longer does such things? OR is it because the church isn't in a position to experience His shaking? Why is it we can easily share our opinions, thoughts, and feelings about yesterday's ballgame, or the Presidential candidates ... or even some great personal goal we just accomplished? Why is it that all of social media is filled with these things and finding something about what the LORD is doing or has done in our lives... thru our Church .. in our world can rarely be found? I went through 100 Facebook posts.... nothing about the LORD....it took 56 tweets to find someone bragging on Jesus .... nothing in 100 instagrams .... I've had the radio on not for over an hour --- no thoughts on the LORD there (KZRG) --- I've read 20 emails---- not one about what the LORD said, did or showed someone yesterday -- or any day for that matter ------ There are plenty of pics about vacations.... plenty of check-ins at restaurants and shows --- plenty of political rants -- a few mentions of personal records in races -- a ton of tweets about games scores from football and basketball games played yesterday --- but seriously --- ONLY 1 mention of what the LORD is doing in someone life! And the OVERWHELMING majority of people I am "friends" with on these social media apps say they are followers of Jesus.
THIS IS NOT A RANT! I do not have flames shooting out of my ears --- This is just an observation. To be honest, I am more sad than angry. Sad, that we --- did you catch that.... WE (not you) -- we have become a people who talk more about the things of this world than we do Jesus. Social media is used as a primary means of communication by 78% of Americans --- that tells me it is the most common form of communication today -- so it would make sense that the Christian could be using social media to tell about their LORD & Savior ---- to share His Word. That tells me, I need to share fewer pics of the grandchild and wood pile and more of His Word and what He is doing in and through me.
May I give you a challenge? Actually, I am going to do it anyway --- I challenge you to .... at the very least .... post a verse or something the LORD is showing you, or doing in you or did through you at least every time you post something else -- at the very least lets post 1 for 1 ----
Yes, I will probably post pics of the granddaughter .... and the ever growing wood pile -- and maybe even say something about KU basketball --- but my personal goal will be to double up those posts with posts about my LORD.
I've said I hate Facebook & Twitter --- but I am beginning to be thankful for the opportunities they provide!
Bro. D