November 25, 2017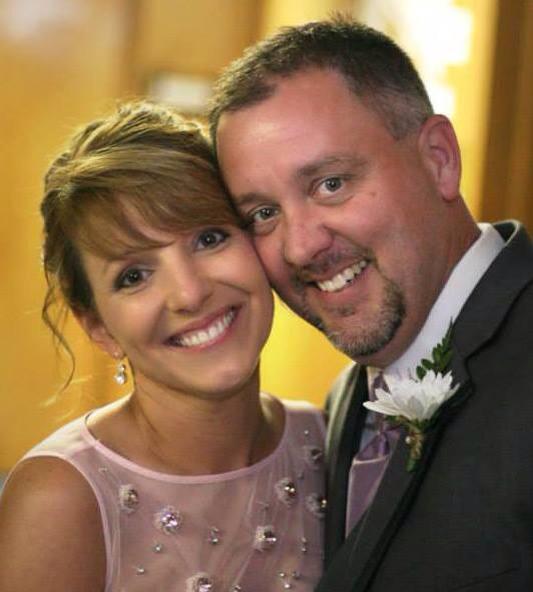 Pastor Darin Youngberg
---
<< Next Entry
Previous Entry >>
You Play to Win the Game

Posted on Monday, January 09, 2017 by Bro_D
One time NFL coach Herm Edwards made this statement at post game news conference. He was asked about a controversial play call that did not work out -- He called the play to go for the win. I admire that kind of decision. I have never been the guy who tries not to lose. Instead I am the guy that plays to win. If I lose it won't be because I didn't do everything possible to win. The "prevent" defense that so many coaches put into place towards the end of game is based on the premise of trying not to lose --- I hate the prevent defense. I am the guy that says put your foot on their throat and finish them off. You let the other team hang around long enough, they may just beat you.
When God's people entered the Promised Land, they had been instructed to destroy the people who practiced wickedness. A quick read of the book of Joshua & Judges shows God's people did not do what God instructed them to do -- and the result was not good. The enemy of God's people repeatedly came against them ---- Judges 2:1-3 Now the angel of the LORD went up from Gilgal to Bochim. And he said, "I brought you up from Egypt and brought you into the land that I swore to give to your fathers. I said, 'I will never break my covenant with you, (2) and you shall make no covenant with the inhabitants of this land; you shall break down their altars.' But you have not obeyed my voice. What is this you have done? (3) So now I say, I will not drive them out before you, but they shall become thorns in your sides, and their gods shall be a snare to you."
Sadly, God's people lived their lives using the "prevent" defense model. They tried not to lose rather than go all out for the win. Going all out for the win is risky..... it can cost you.... It requires greater sacrifice .... It takes great effort .... It takes guts & discipline ..... It takes obedience. If you study the life of these Israelites you will find they had little of any of these qualities. Think of the spies sent in to survey the land --- only 2 spoke up and reminded the people what God said about the land -- IT WAS THEIRS! The others were unwilling to take the risk, pay the price, make the sacrifice, put forth the effort. They were afraid & undisciplined --- so they refused to obey and trust God. --- And when they finally did go in and begin to take the land, they didn't put their boots on the enemy's throat and destroy them. They did not follow God's plan --- they chose their own way -- an easier way -- they dropped back and tried to prevent a loss rather than securing the victory.
Paul said it like this ... 1 Corinthians 9:24 You know that many runners enter a race, and only one of them wins the prize. So run to win! The Bible reminds us that there are many participants in a race, but only one winner. Sadly, many Christians settle for being a participant -- we even celebrate with participant medals! God's Word does not tell us to merely be a participant. No, God's Word clearly says we are to strive for the win. A true athlete trains to win --- A true athlete does not train simply to not lose. The athlete that is serious does not train to win one race, he trains to win every race, every time. The life of a Christian is not participatory -- It is VICTORIOUS!
God never called His children to just participate --- HE calls us to win! Hebrews chapter 11 is filled with people who ran their race and won! What caused them to run and win? FAITH. Each ran the race and crossed the finish line in first place BY FAITH.--- Hebrews 11:32-37 And what more shall I say? For time would fail me to tell of Gideon, Barak, Samson, Jephthah, of David and Samuel and the prophets— (33) who through faith conquered kingdoms, enforced justice, obtained promises, stopped the mouths of lions, (34) quenched the power of fire, escaped the edge of the sword, were made strong out of weakness, became mighty in war, put foreign armies to flight. (35) Women received back their dead by resurrection. Some were tortured, refusing to accept release, so that they might rise again to a better life. (36) Others suffered mocking and flogging, and even chains and imprisonment. (37) They were stoned, they were sawn in two, they were killed with the sword. They went about in skins of sheep and goats, destitute, afflicted, mistreated— That same faith is still available in our day. That faith has not been diminished or destroyed. That same faith will work the same way in the lives of people called by the Name of God. As a matter of fact, that same faith is producing those same wonderful things in people today --- Just a few months ago the movie "The Insanity of God" told the many stories of modern heroes of faith --- We can be a people who run to win --- we can be a people who are considered just like the heroes of faith in Hebrews 11 -- we can -- IF WE RUN TO WIN RATHER THAN TRYING NOT TO LOSE.
I think Jesus explains it best --- Luke 9:24 For whoever would save his life will lose it, but whoever loses his life for my sake will save it. Those unwilling to give it all, to take the risk, pay the price, give up their life, those afraid of giving up themselves, are trying not to lose. Sadly, Jesus tells them, they will lose -- they can't prevent it. BUT.... when you play to win the game, when you surrender it all, leave it all on the field, give up all that you are ----- Jesus says you will have life -- VICTORIOUS & ABUNDANT!
Romans 8:36-39 As it is written, "For your sake we are being killed all the day long; we are regarded as sheep to be slaughtered." (37) No, in all these things we are more than conquerors through him who loved us. (38) For I am sure that neither death nor life, nor angels nor rulers, nor things present nor things to come, nor powers, (39) nor height nor depth, nor anything else in all creation, will be able to separate us from the love of God in Christ Jesus our Lord.
Now.... let's go get that WIN!
Bro. D