November 25, 2017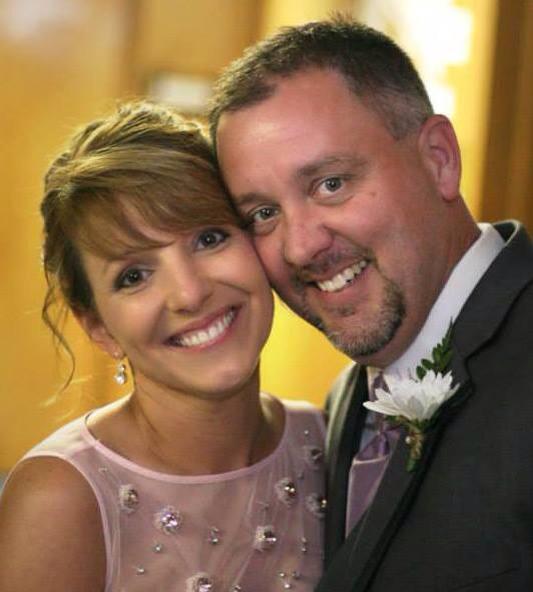 Pastor Darin Youngberg
---
<< Next Entry
Previous Entry >>
A Great Super Bowl

Posted on Monday, February 06, 2017 by Bro_D
OVERTIME! An overtime win -- a come from behind overtime win - 25 points down -- that was entertaining! I left the party at the end of the 3rd quarter -- I kept waiting for Tom Brady to do "his thing" -- it just seemed he wouldn't be able to do again. When I got in the car to head home, the Pats were down 25. When I got home there was little time left, but Tom and the Pats were driving for the tie! I couldn't believe it --- and then to win in OT! I really didn't have a "dog" in this fight -- but I did think it would be cool for Tom to get his 5th -- and I do admire the coaching ability of Belichick. For 3 quarters, the Pats just didn't seem in the game -- but that 4th quarter -- WOW!
This morning, I was thinking about Jesus and His disciples -- in the Garden, the soldiers had come and taken Jesus, there was a skirmish of sorts ... the disciples were scattered and frightened. Jesus was taken before Jewish leaders, He was wrongly accused, He was taken before Pilate and Herod -- he was beaten and finally the crowd won -- Jesus was to be crucified. I wonder if the disciples kept waiting for Jesus to do "His thing" -- to just say the word and have a legion of angels come to His rescue - or to just "pass thru the midst of the crowd" as He did in Luke 4. And then when He died on that cross --- did they walk away and simply say as so many Patriot fans did, "This game is over, there is just no way"?
I do not intend to equate Tom Brady with Jesus -- nope (he is not even a Peter!). I told Wendy that we would not be hearing any thank You Jesus comments in his post game interviews. But, as I reviewed the game in my head this morning - I can't help but think ---- How often do followers of Jesus look at the overwhelming odds against victory and just give up? I did it last night with the game -- I've done it with situations -- even with people in my life. I look at the situation, evaluate the circumstances, rely on my experience and come to the conclusion that the goal of victory is too far out of reach. I wonder how many on the team began to think about that last night? I saw some faces at the end of the 3rd quarter -- they didn't look like victory was theirs. They looked defeated. Even ol' Tom himself looked a bit frazzled. On the other sideline, the players looked joyful -- they were jumping around, laughing -- there was 1 more quarter of play and they would be Super Bowl champs -- they looked quite confident.
I don't think the Atlanta Falcons are the devil -- but I do kinda think that ol' devil was partying hard as Jesus hung on that cross - and when they took Him down, laid Him the tomb -- little demon dudes did the Gatorade bath on ol'satan. BUT, the game was not over! NOPE! 3 days later .. He arose.
I didn't see the plays that led to the opportunity for the Pats' to even have a game tying drive -- and no one saw what happened in that tomb -- but --- many saw the drive that tied the game -- and my guess is many more came to their TV's to watch OT. As the Pat's won the call and received the ball -- I knew -- GAME OVER! They would drive the ball and win the game.
I didn't see the play that sparked the comeback -- I just know it happened. Something started it - when (NOT IF) life is overwhelming, when life seems impossible -- remember Jesus' words - John 16:33 I have said these things to you, that in me you may have peace. In the world you will have tribulation. But take heart; I have overcome the world."
After the game, one of the announcers was sharing a story about Tom -- after Tom's 3rd game as the QB for the Pats, they were 1-2, Tom gathered the team together for a meeting -- He was young, not the leader of that team, but he looked his team in the eye and told them that if they would follow him, he would lead them to victory. That season ended with his first Super Bowl victory. (Tom is no where near Jesus!!!!!!)
My friend, if the Pats have followed Tom to 7 Super Bowls and have won 5 of them --- wouldn't it be a good thing for those who say they follow Christ -- who has overcome the world -- to follow Him to the end of our season where we will be VICTORIOUS? Many of us are experiencing 3rd quarter troubles right now -- but take heart -- Just as I texted out to a few friends last night about the 4th quarter being "Tom's Time" --- for the faithful in Christ -- IT'S JESUS' TIME!