November 25, 2017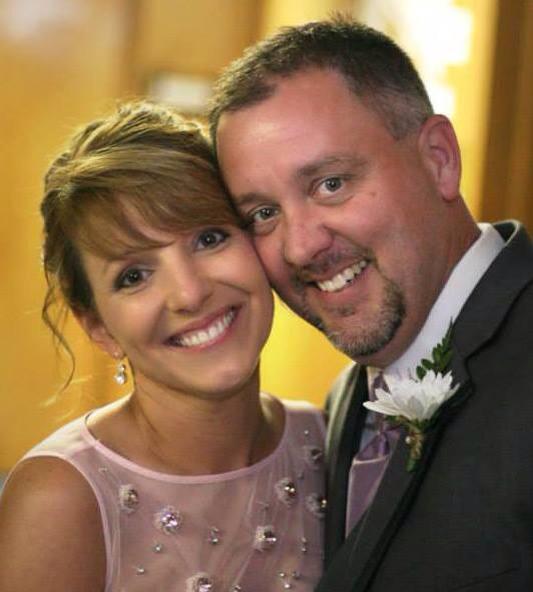 Pastor Darin Youngberg
---
<< Next Entry
Previous Entry >>
When Things Don't Seem Right

Posted on Monday, February 20, 2017 by Bro_D
I awoke this morning to showers. My window was open and I couldn't help but think, "April showers bring May flowers." BUT IT ISN'T APRIL! It's FEBRUARY! My windows are open, people were wearing shorts to church yesterday, trees are not only budding but some are blooming --- this just isn't right. Don't get me wrong ... I love it, but it isn't what it's supposed to be.
Life can be that way. Things just are not happening the way they normally do. Or, the way we think they ought to be. That can make life more than frustrating, it can make down right discouraging. As I walked around my yard this weekend, I say flowers popping up out of the warm ground, trees budding out -- I like seeing the new life -- but I know that if we have a bad cold spell, some snow or ice, all that tender new growth is in great danger. When things get messed up --- not normal -- not as they should be -- there is great danger for suffering.
We see it in life. We see it in families. We see it in our country. We can see it in ourselves. There is a "normal" -- there is a "right path" as the Bible calls it, a "path that leads to life"(Ps. 16:11). We ought to be asking for, seeking for that path. Jesus said that path is narrow. He also described another path, a path that is wide.... that path leads to destruction.
I enjoyed that last 2 weekends! The warm sunshine -- that sun makes my wife a happy, happy woman -- which in turns makes me a happy, happy man. The sun is so inviting -- it brings energy - it invites you out to enjoy it. I praised God for giving us such wonderful weather & the time to enjoy it. It was so easy to sit in the sunshine.... soak up the rays! I didn't want to go inside as evening came -- I wanted to enjoy every bit of the warmth -- thank You Lord for the gift of sunshine in FEBRUARY!
BUT .... (please don't go nutzo on me here...) thou there is NOTHING EVIL about the warm weather -- NOTHING EVIL about enjoying the blessing -- it revealed to me the danger of the abnormal. The Bible gives clear & definitive instructions for life. The Bible gives us the perfect definition of family. The Bible gives clear instruction on how a healthy family unit exists. The Bible gives clear instruction on how humanity can live in great peace & harmony. The Bible gives clear instruction on how a government can bless it's nation. The Bible clearly describes how God's people can bring Him great glory. The Bible clearly tells us the way to heaven & the way to hell. The Bible could not be any clearer on how you & I can go about our lives NOT hindered by the power of sin. The Bible gives us the norm -- and yet, the majority of mankind lives in the abnormal -- and actually looks for more ways to become abnormal.
In Romans chapter 1, we see 3 times that God takes His hands off the people -- because they continue to seek out the abnormal. Go read it -- the verses describe a people who consider themselves to be God's people -- yet, they will not surrender themselves to God. Rather, they pursue the very opposite. They pursue the right to enjoy that which is not God's norm -- and what does it lead to? Destruction. They are enjoying the blessings of creation -- and headed for certain destruction. The flowers that are popping out of the ground in my gardens --- they won't be able to stand a freeze --- oh... they certainly are enjoying the warm sun -- and todays rain ... oh boy -- when tomorrow's sun shines -- look out -- they gonna go nutzo! But.... if we get the snow that is forecasted down the line -- and that snow lingers on the ground -- I won't have a beautiful flower garden come April & May unless I go out and buy new.
I so enjoy sleeping with my windows open -- and driving with the window down -- cranking the tunes. I so enjoy the warm sunshine beating down on my skin. I don't want the cold weather to return. I want to continue to enjoy the sun -- be outside. But... it is February, and the norm is cold with plenty of chances of snow & ice. I will take the warm for what it is -- a small glimpse of God's blessing -- BUT -- I will take it with caution. Knowing that they enemy can use my comfort to lead me into trouble.
I will leave you with the best advice I have .... Ephesians 5:1-16 Therefore be imitators of God, as beloved children. (2) And walk in love, as Christ loved us and gave himself up for us, a fragrant offering and sacrifice to God. (3) But sexual immorality and all impurity or covetousness must not even be named among you, as is proper among saints. (4) Let there be no filthiness nor foolish talk nor crude joking, which are out of place, but instead let there be thanksgiving. (5) For you may be sure of this, that everyone who is sexually immoral or impure, or who is covetous (that is, an idolater), has no inheritance in the kingdom of Christ and God. (6) Let no one deceive you with empty words, for because of these things the wrath of God comes upon the sons of disobedience. (7) Therefore do not become partners with them; (8) for at one time you were darkness, but now you are light in the Lord. Walk as children of light (9) (for the fruit of light is found in all that is good and right and true), (10) and try to discern what is pleasing to the Lord. (11) Take no part in the unfruitful works of darkness, but instead expose them. (12) For it is shameful even to speak of the things that they do in secret. (13) But when anything is exposed by the light, it becomes visible, (14) for anything that becomes visible is light. Therefore it says, "Awake, O sleeper, and arise from the dead, and Christ will shine on you." (15) Look carefully then how you walk, not as unwise but as wise, (16) making the best use of the time, because the days are evil.
May His grace overwhelm you this day...
Bro. D