November 25, 2017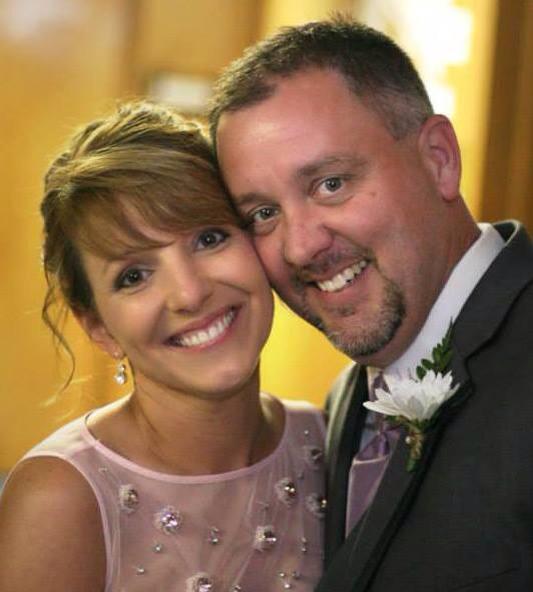 Pastor Darin Youngberg
---
<< Next Entry
Previous Entry >>
We Gotta Wake UP!

Posted on Thursday, March 02, 2017 by Bro_D
Last night during our prayer meeting, we were told of 4 5th/6th graders that were considering suicide. 10 year olds! Not teenagers (which by the way is just as sad), not adults in a crisis (which again by the way is sad) --- BUT 10 year old boys and girls whose greatest concern should be playing kickball or dodge ball at recess! Enough already!!! I don't want to just rant about the problem -- I want to be a part of the solution -- I want to give the solution ---
Matthew 19:13-15 Then children were brought to him that he might lay his hands on them and pray. The disciples rebuked the people, (14) but Jesus said, "Let the little children come to me and do not hinder them, for to such belongs the kingdom of heaven." (15) And he laid his hands on them and went away.
I fell asleep weeping last night. I wept because my Father answered my prayer concerning a brother I had lost contact with -- that brother just "showed - up" out of nowhere last night! And those tears of joy turned to tears of sorrow as I thought of those 4 10 year olds ---- was there anybody who would stand in the gap for them? Is there anybody that would bring them to Jesus that He might lay his hands on them? I began to sob as I thought of the numbers of 10 year old boys and girls that will consider suicide today - school counselors tell us there will be more today --- and tomorrow -- and the next day. I couldn't help but thank the LORD for my 10 year old -- but He showed me that my 10 year old could be the next one. Brayden is an incredible kid. He is energetic, in great health, a bright kid with a desire to learn and explore -- BUT HE IS NOT SAFE FROM AN ENEMY THAT WANTS TO DESTROY HIM! -- 1 Peter 5:8 Be sober-minded; be watchful. Your adversary the devil prowls around like a roaring lion, seeking someone to devour. There is not one single person that this enemy won't go after. There is not one single person that he won't seek to devour! Do we take this threat seriously? The truth is -- we don't. IF we did, then our lives would look different. We would still be under attack, but the enemy wouldn't have as many victories. I praise our LORD that the 4 10 year olds were still alive as of last night --- but the fact that the thoughts were there and ready to be acted upon -- that is a victory for the enemy -- because the seed has been planted.
What are we to do? Train our kids in the various arts of self protection? NO - karate, Tai-Kwan-Doe -- none of those things will protect us from the attacks of this enemy. What about getting them involved in sports or some other activity that will help promote their self esteem? NOPE -- soccer, football, baseball, not even piano or dance will protect from this enemy. What about giving them lots of positive reinforcement? Nope -- all the pats on the back -- not even 1 million at-a-boys are gonna bring this enemy down.
Then what are we to do? 1Pe 5:9 Resist him, firm in your faith, ---James 4:7 Submit yourselves therefore to God. Resist the devil, and he will flee from you. ---Ephesians 6:13 Therefore take up the whole armor of God, that you may be able to withstand in the evil day, and having done all, to stand firm.
Sadly, most of church folk don't have the faith of a mustard seed -- therefore, they can't resist the devil. Most church folk will not submit themselves to God -- therefore they are unable to resist the devil. And since most church folk can't resist -- rather than fleeing from them, he sits on their couch and hammers them all day long. Most church folk can't even tell you what the armor of God is -- let alone actually putting it on -- therefore, when the enemy slings his fiery arrows their way -- those arrows sink in deep and cause great harm -- if not destruction.
Parents -- IT IS NOT ENOUGH TO JUST BRING YOUR KID TO A CHURCH SERVICE -- IT IS NOT ENOUGH TO JUST HAVE THEM INVOLVED IN A GROUP AT CHURCH. YOU GOTTA BE INVOLVED IN THEIR SPIRITUAL WALK EVERY DAY ---- EVERY MOMENT OF EVERY DAY! Deuteronomy 6:6-9 And these words that I command you today shall be on your heart. (7) You shall teach them diligently to your children, and shall talk of them when you sit in your house, and when you walk by the way, and when you lie down, and when you rise. (8) You shall bind them as a sign on your hand, and they shall be as frontlets between your eyes. (9) You shall write them on the doorposts of your house and on your gates.
For over 20 years of ministry with children, youth and now as the senior Pastor -- I have watched as parents just brought their kids to church. I have watched them come in the door Sunday after Sunday as their children were small -- and I have watched as the children get older -- they get more involved in the things in this world -- and I have seen that because church was nothing more than something the family attended once or twice a week --- the things of this world choked out anything the kids ever heard while at church --Mark 4:18-19 And others are the ones sown among thorns. They are those who hear the word, (19) but the cares of the world and the deceitfulness of riches and the desires for other things enter in and choke the word, and it proves unfruitful.
I've watched it happen in small churches, medium churches and even in the mega-church. The size of the church doesn't matter -- the enemy gets to anybody in any place that is not standing strong in the Lord and in the strength of his might. OR who has not Put on the whole armor of God, that you may be able to stand against the schemes of the devil.(Eph. 6:10-11).
Your child may not have a suicidal thought today -- but DON'T doubt that the enemy isn't out for him or her. Are you doing everything you can to make sure that your child is ready for the attacks? Does YOUR child have the full armor of God? Does he know how to put it on and use it? Can she recognize the lies of the enemy? Is she able to refute the lies?
I have been discussing a new ministry with our Children's Min. Director -- I think we are going to call it "The Millstone Ministry". Whenever one of us (NOTICE I SAID "US") does the bone-head thing of placing a child in a position where the enemy can easily attack -- we are gonna get a millstone hung around our neck as a reminder of the seriousness of the battle ---Mark 9:42 "Whoever causes one of these little ones who believe in me to sin, it would be better for him if a great millstone were hung around his neck and he were thrown into the sea.
Church -- we serve an amazing God! His mercies are new every morning -- He is a shield to all that trust Him. Pray -- Pray for the 4 10 year olds (and the many more) that will be oppressed by the enemy today. Pray for those who have the opportunity to minister to them today. Pray and ask the LORD of the harvest to send more workers. Pray for the eyes of parents to opened to the real attacks and pray for them to stand strong in the LORD and in His might.