November 25, 2017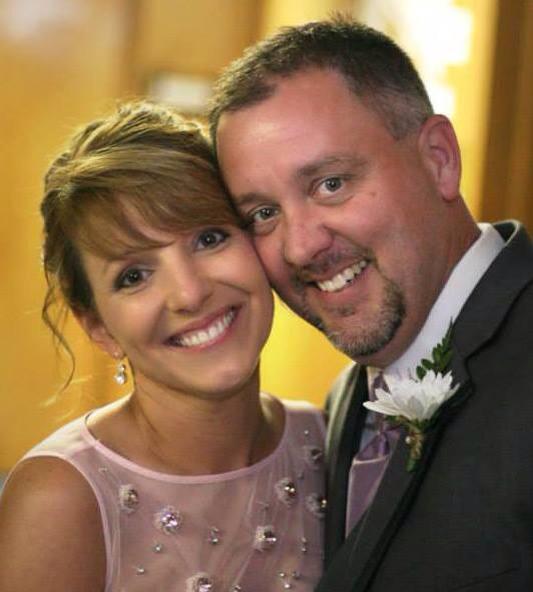 Pastor Darin Youngberg
---
<< Next Entry
Previous Entry >>
When I was your age...

Posted on Monday, March 13, 2017 by Bro_D
Have you heard this from your parents or grandparents? "When I was your age we ......" I did -- A LOT! I think I heard "I walked to school up hill both ways... in the snow.... barefoot" the most. I am sure you probably have your favorite as well.
Last night, as I reflected on the Lord's Day just completed --- I had one of those moments -- it hit me --- I was taken back in time when I was 10 years old. When I was 10, sitting in church was excruciatingly dull. I wouldn't listen cuz I thought the man talking was boring. I would doodle on an offering envelope or look out the windows and daydream --- sometimes I would thumb through the hymnal looking for a favorite song. Once I heard the preacher's voice change to prayer mode and saw the organist climb into her cubby --- I knew it almost over -- just a song and we were out of there. That last song was when everyone was getting there stuff together-- putting on coats, getting things picked up and ready to split --- I can't think of a time when I ever saw people head to the front of the church to pray -- I am sure there must of been a few --- I hope --- but for the life of me, I couldn't recall a time. When I was 10, that last song signaled the end of the dullness -- I never saw it as a time to pray -- to hear from God, to turn to Him -- to cry out to Him ---- and I would be willing to bet just about every dollar I have that the overwhelming majority of 10 year olds today aren't much different --- cuz they are 10 year olds! That's just not on most 10 year olds radar screens ---- shoot .... I wonder how many 40 year olds are truly in to it!
Well, yesterday I not only saw a 10 year old praying at the altar --- I was 20 feet from him and heard him praying! He wasn't sitting there politely listening to others pray --- He was praying -- and praying loud and long!
FBCO partners with missionaries in countries where the name of Jesus is rarely if ever shared -- and many times when it is shared the one sharing is beaten, imprisoned or murdered. One of our missionaries shared 24 names with us and asked us to pray for each one this week -- we have 24 prayer warriors signed up and praying for each person -- these 24 people will have a personal visit by our missionary this week --- on the list was a 10 year old boy -- we will call him "Fred". When the 10 year old from FBCO was told about "Fred" he asked if he could be the one to pray for "Fred". I told our 10 year old that this was serious -- that "Fred" was not only ill, but "Fred" didn't know Jesus. Our 10 year old said he understood -- "I will pray", he said. At the end of service yesterday as many adults came forward to get a name to pray for -- that 10 year old from FBCO was at the prayer bench --- Praying loud and long for "Fred".... by name --asking Jesus to save "Fred" and to heal him. Asking that "Fred's" parents would also come to know Jesus and that if "Fred" got saved but his parents didn't that his parents wouldn't throw "Fred" out.
I didn't see any other 10 year olds praying at the altar -- I did see other kiddos standing and staring off in space -- some were giggling about something silly while others were slipping out to get a drink or go to the restroom --- or do whatever they do when they slip out of the service .... sometimes like 3 and 4 times.... but I digress...
Watching and hearing that 10 year old pray --- man --- I am so glad that 10 year old has Godly men and women that speak into his life -- so glad that 10 year old had great Godly examples in his life -- so glad that 10 year old has a Faith Family that encourages him, loves him & leads him to be the Godly young man he is growing into.
It is one thing to live Godly lives in our home -- to do our devotions at home -- to pray at the dinner table and at bedtime -- to talk about the Word around the living room fireplace..... But to live out a Godly life in public -- to be bold to speak God's Word in the classroom or hallways at school -- to pray, thanking God for the food they are about to devour at the table in the school cafeteria -- share the Gospel openly with classmates or teammates -- to tell your friends that the joke they just told would make Jesus blush and that a follower of Jesus would be embarrassed to do such a thing------- that can be darn right difficult for a 10 year old. Difficult ---- but NOT IMPOSSIBLE. That kind of 10 year old is not any more or any less special than any other 10 year old -- He is just a 10 year old .... that is living out his faith -- a 10 year old doing what he sees the Godly men and women in his life doing.
To those of you who are discipling our kiddos to be these great warriors for the LORD -- THANK YOU! To those of you who put God's Word into our children week after week --- THANK YOU! To those who open God's Word and teach it rather than open a flap on a bounce house -- to those who hand our kiddos a Bible and share with them the instructions for real life rather than hand them a game controller and the instructions to the latest game -- THANK YOU! To those sit down and help a child understand God's Word rather than simply pack them into a bus and send them off to the latest and greatest event -- THANK YOU. You all are raising a generation of Spiritual Warriors that understand the Great Co-Mission -- you are raising a generation that will "raze hell".