Being The Man God Called Us To Be
FBCO's Ministry to Men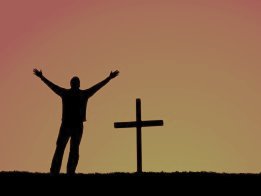 Men coming together for strength, accountability, and fellowship.
Ever wonder if you'll ever be the man God can and will use? Do you long to be a good husband, father, son, and etc.? Want to find a group of men where you can be real and where they'll tell you like it is? Well, we have Good News for you! You have a place right here, at FBC Oronogo, in the men's ministry.
You will find that we will always be in prayer for one-another. We will not accept excuses for our own sin. We will love one-another enough to hold the other accountable. There is no such thing as a 'perfect' man in our group - only Jesus. There is no subject that is taboo in our group - you struggle with it, we pray about it. The Word of God is the final authority and our only direction. All men are welcome at any time.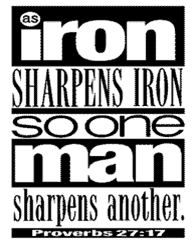 You will find many opportunities to be involved such as Donuts 4 Dummies, Men's Work Day, the "Missions Center" construction work days, and much more. You won't feel like an oddball in this group. The men at FBC Oronogo come from all walks of life but have one thing in common.....Jesus, and they aren't too shy to tell you about Him.
Come and experience brotherly love and make some new friends while you're at it.
Current Opportunities

Donuts 4 Dummies
Construction Work Days
Men's Outreach Work Days
Every Saturday Morning at 6:30am. — a time of devotion, accountability, and prayer.
Meets (by appointment) on Saturdays after Donuts 4 Dummies. There is something for everyone to do.
Perodically, the men of FBCO will go out into the community to take care of projects that some people wouldn't be able to do.