June 22, 2018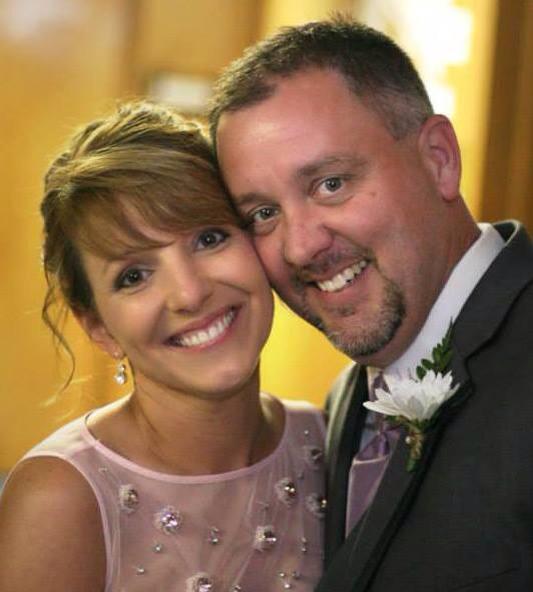 Pastor Darin Youngberg
---
<< Next Entry
Previous Entry >>
Daily Bread May 9, 2017

Posted on Tuesday, May 09, 2017 by Bro_D
Matthew 5:14-15 "You are the light of the world. A city set on a hill cannot be hidden. (15) Nor do people light a lamp and put it under a basket, but on a stand, and it gives light to all in the house.
In Mark's Gospel, Jesus asks the question, "Would you put a lamp under a basket?". The obvious answer is no, that would be stupid. In the same way, a Christian not sharing the Good News is stupid. Actually, it's downright mean and hateful. If I had the cure for cancer, yet did not share it, I should be put on trial for murder.
I often wonder just how serious we (including ME) the church take lostness. I know many of us take our own health seriously (I need to take mine MORE seriously). We go to the gym religiously; we change our diet; we join fitness groups… we celebrate when we reach our goals. I know many of us take our finances seriously. We take classes, we sacrifice so we can save for that special trip. I know many of us take our personal relationships seriously. But how seriously do we take the lostness of man? Are we praying, I mean really crying out to God on behalf of the lost? Are we speaking the Word of God into their lives? Are we doing that on a continual basis with great expectation or are we giving it a half-hearted attempt with little faith of success? The Bible says that that fervent prayer of a righteous man avails much! (Jm. 5:16)
Maybe the problem is we don't take our own salvation seriously. Maybe we don't see God's gift of life as truly precious. Maybe we take it for granted. At the Youngberg home, when our girls were younger and they received clothes for their birthday or Christmas, there would ALWAYS be a fashion show. They would try on everything and give all the grandmas & grandpas a show. With Brayden, the show is not about clothes, but nerf guns. Every time someone comes to our house he gets them out --- all of them --- and shows them off. He does not hide them under a basket! He is proud to own each and every one of them, and he wants others to know what he has. That OUGHT to be the way we see the gift of salvation.
Take a look at Mathew 5: 14-15 one more time …. Does Jesus say we "ought" to be shining? Seems more like He says that which is light will be shining. That city on the hill – you can't not see it. Same with the Light of the world, it can't not be seen. Maybe we should worry less about what "ought" to be happening and begin to grieve over what isn't.
Another Bite May 9, 2017
2 Timothy 2:10 Therefore I endure everything for the sake of the elect, that they also may obtain the salvation that is in Christ Jesus with eternal glory.
Romans 9:1-3 I am speaking the truth in Christ—I am not lying; my conscience bears me witness in the Holy Spirit— (2) that I have great sorrow and unceasing anguish in my heart. (3) For I could wish that I myself were accursed and cut off from Christ for the sake of my brothers, my kinsmen according to the flesh.
1 Corinthians 9:19-23 For though I am free from all, I have made myself a servant to all, that I might win more of them. (20) To the Jews I became as a Jew, in order to win Jews. To those under the law I became as one under the law (though not being myself under the law) that I might win those under the law. (21) To those outside the law I became as one outside the law (not being outside the law of God but under the law of Christ) that I might win those outside the law. (22) To the weak I became weak, that I might win the weak. I have become all things to all people, that by all means I might save some. (23) I do it all for the sake of the gospel, that I may share with them in its blessings.
I think just maybe Paul took the gift of salvation, the gift of life, the gift of forgiveness seriously! He most obviously took his call to preach the Good News seriously.
Was the call on Paul's life different than the call on the life of any Christian? Is the Spirit of God that lives in the lives of Christians today different than the Spirit that led Paul? Was Paul some sort of super human that lead him to be more spiritual than we could ever be? The answer to each of these questions is ….. wait for it …. Ummmm… NO! We can experience the same wonderful acts of God in and thru our lives that Paul did. We can see untold numbers of lost souls coming to the saving knowledge of Jesus Christ. We can see thousands gather for a feast of God's Word. We can also experience the trials of being a preacher of the Gospel – just like Paul did. We might suffer a ship wreck or be bitten by a snake, we might be beaten to a pulp and thrown out of town – we might be imprisoned – but we can be sure of one thing – our LORD will never leave us or forsake us.
We have been given an awesome treasure in our salvation! Let's not keep that treasure to ourselves … let's share the wealth!